DEEPENING CHINA-KENYA BILATERAL TIES IN CULTURAL EXCHANGES AND PUBLISHING
14 AUGUST 2023
at TWAWEZA HOUSE, NAIROBI, KENYA
The Chinese delegation from China International Communications Group (CICG) visited Kenya on Sunday, 13 August, 2023 and they were hosted by the Twaweza Communications Limited in Westlands, Nairobi. Twaweza Communications have a publishing partnership with Dolphin Books, a subsidiary of CICG.
The CICG visit in the country was mainly to take part in the a launching ceremony for the Swahili Edition of 'Xi Jinping: Governance of China (Volume I) and to attend the China-Kenya Seminar on Governance. The two events were held in the Chandaria Center for Performing Arts, at the University of Nairobi on the 14/08/2023.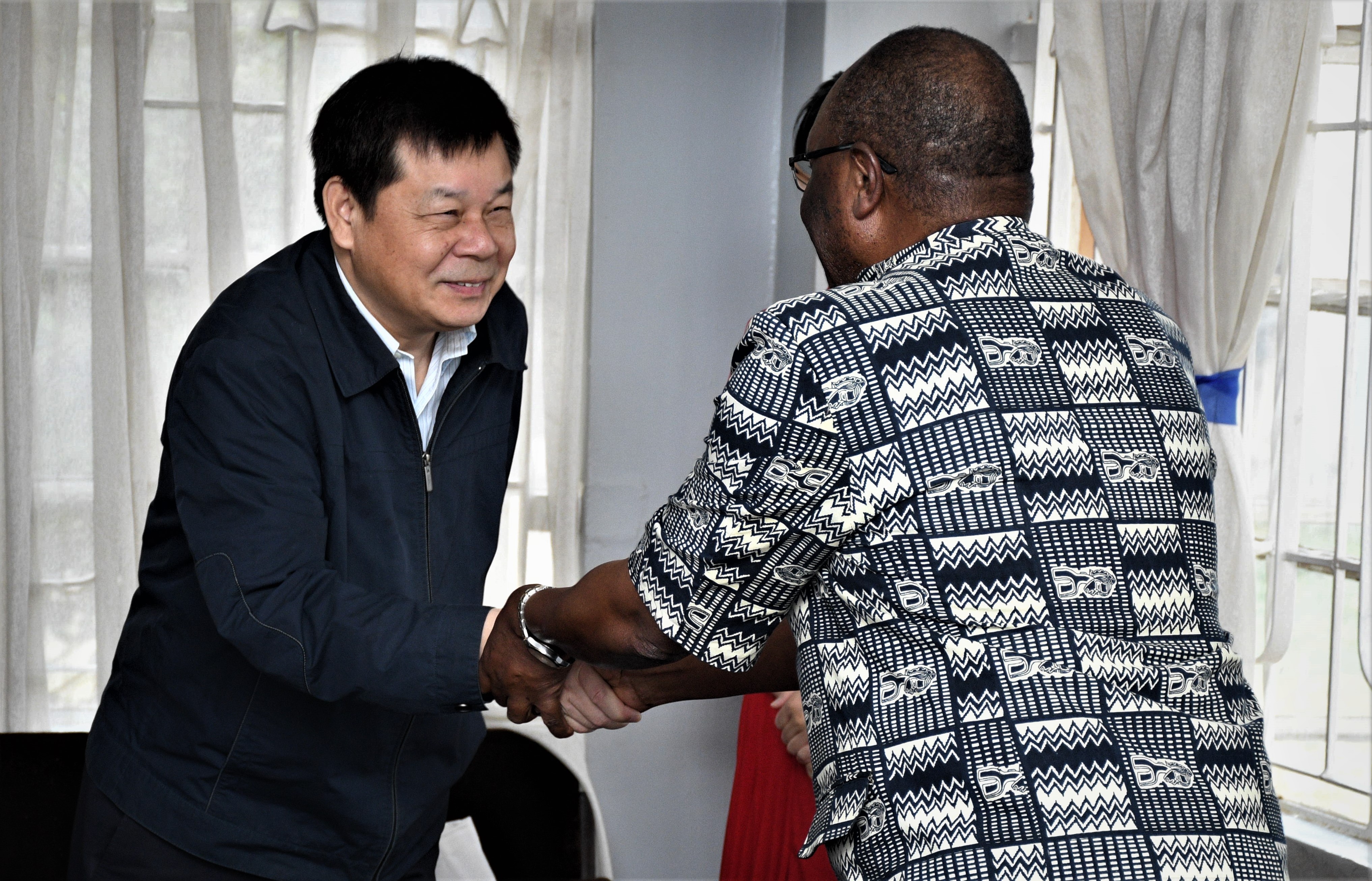 The CICG delegation was led by Mr Du Zhanyuan (President of CICG). In attendance were: Mr Hu Baomin (President, Center for Europe and Africa, CICG), Mr Hu Kaimin (President, Foreign Languages Press, CICG), Ms Liu Shuangyan (Director-General of the Department of International Cooperation, CICG); Mr Sun Zhipeng (Deputy Director General of the General Office, CICG), Mr Lyu Jie (Secretary to President Du Zhanyuan) and Ms Liu Yiqing (Interpreter, Department of International Cooperation, CICG).
The delegation was hosted by Prof. Kimani Njogu, the CEO of Twaweza Communications Limited to discuss the different paths that can deepen the China-Kenya bilateral ties in the Cultural Exchanges and the Publishing Sectors.
In his remarks, Prof. Kimani said that Twaweza Communications is privileged to host the CICG delegation as this opens a window for strengthening the Kenya-China bilateral relations in the cultural and publishing sector. Recalling that his institution had published a Kiswahili translation of Jidi Majia's poetry Habari Moto Moto Kutoka China, he called on closer collaboration through co-publishing and translation opportunities. It would be important for Kiswahili books to be translated into Chinese to deepen intercultural sharing.
"One of the challenges facing the publishing sector is related to the high cost of printing with paper, the marketing of Chinese books in the country and the levels of poverty which make buying books to read for leisure difficult", he said.
With CICG cooperation in publishing and creative goods, it is possible to enhance understanding of Chinese culture in Kenya and that of Kenya in China. This can boost the interaction in tourism as well.
In his response, the China International Communications Group (CICG) President, Mr. Du Zhanyuan, indicated that China was looking for opportunities to bilateral relations with Kenya and other African countries in areas of publishing and cultural exchanges. Publishing could enhance the tourism sector, given the immense interest that the Chinese have in Africa's wildlife.
The President of Foreign Languages Press, Mr Hu Kaimin indicated that his Press was committed to cultural engagement through translation of books